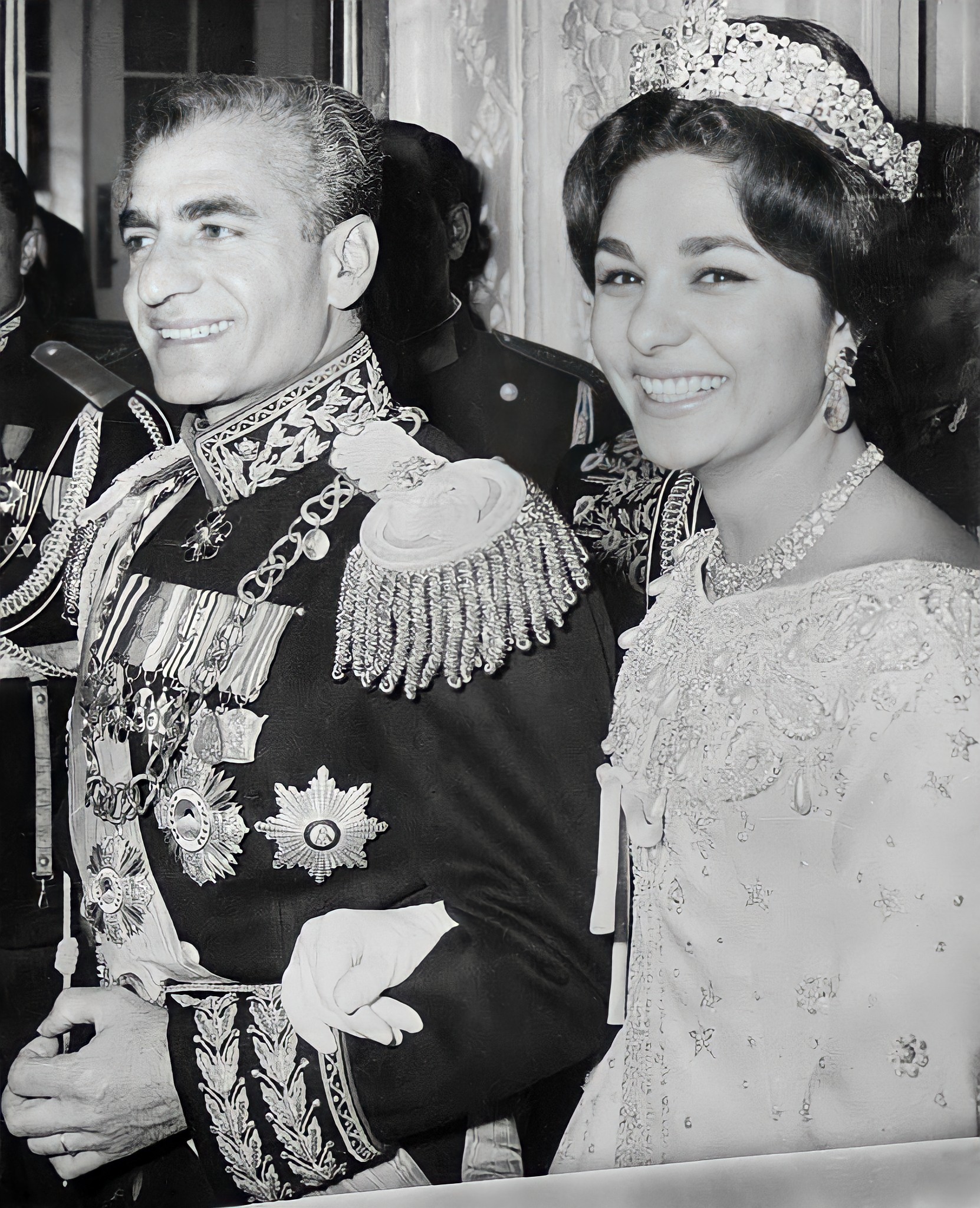 Farah Pahlavi was studying architecture in Paris in 1959 when she was introduced to Mohammad Reza Shah Pahlavi of Iran at an embassy reception. The couple's engagement was announced on December 1 and they were married three weeks later.
In a Royal Wedding that took place in Tehran on the 21st of December 1959, Mohammad Reza Pahlavi, The Shah of Iran, married Farah Diba.  She was born in Tehran on 14th October 1938 as the first and only child of Captain Sohrab Diba and Mrs. Farideh Ghotbi.
Queen Farah was crowned Shahbanou or Empress at the Coronation on 26th October 1967.
Prior to the wedding, and following her engagement in November 1959 to His Majesty The Shah, Queen Farah moved into private quarters within the palace complex as preparations for the wedding were taking place. It was then that she realized for the first time how busy her future husband was as a head of state, and how precious and limited the private moments he could take. Queen Farah also got to better know the rest of the royal family.
The royal couple preferred to spend their honeymoon in Ramsar, a small town near the Caspian Sea. Once married, Queen Farah resolved to get to work and help her husband in building a better future for the Iranian people.
Prince Reza, heir to the throne was born on October 31, 1960.
The Shah announced the news to his beaming wife at her bedside. The royal couple went on to have three more children: Farahnaz (March 12, 1963),  Alireza (April 28, 1966 -January 4, 2011), and Leila (March 27, 1970 – June 10, 2001).
THE ROYAL WEDDING
Photo Gallery