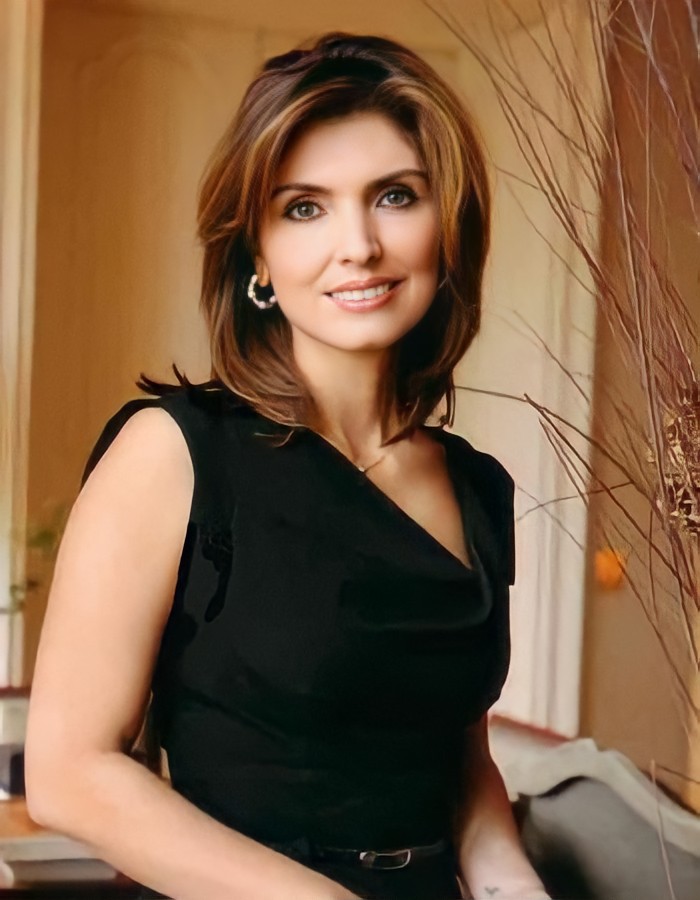 Yasmine Etemad-Amini was born in Pars Hospital in Tehran, Iran, on July 26, 1968.  She attended the private Tehran Community School in Tehran until the rising tensions during the Iranian Revolution in the late 1970s forced her family to leave Iran permanently. They settled in the San Francisco Bay area in California, where she attended and matriculated at Notre Dame High School.
In 1986, Yasmine met and married Prince Reza Pahlavi, the crown prince to the throne of Iran. The couple and their three daughters Princesses Noor, Iman, and Farah live in the United States. Joining a royal family did not change Princess Yasmine's personal goals. She completed her B.A. in political science as well as a law degree both from George Washington University while caring for her young family. Princess Yasmine has been a familiar face at demonstrations in standing with fellow Iranians in exile showing their solidarity with the Iranian people's desires for freedom and democracy.
After completing law school, Princess Yasmine worked in the Legal Department on labor law issues at the World Bank in Washington, DC; then clerked for a Superior Court Judge in Washington, DC; then worked as a staff attorney for The Children's Law Center in Washington, DC, representing the rights of at-risk and underprivileged youth.  As part of her efforts to ensure the well-being of her Iranian compatriots, Princess Yasmine co-founded the Foundation for the Children of Iran in 1991. The purpose of the Foundation was and remains to provide health care services to Iranian children or children of Iranian origin regardless of race, color, creed, religious or political affiliation. Princess Yasmine resigned from her leadership role and any affiliation with the Foundation on 11 February 2014.
In addition to supporting her husband's dedication to a free and secular Iran, Princess Yasmine plans to continue with her work on various projects in improving the social, economic, and political conditions of Iranians.
Education
Tehran Community School, Iran
Notre Dame High School, California
George Washington University, B.A. in Political Science 1990
George Washington University Law School, Doctorate in Jurisprudence 1998
Work
World Bank, Legal Department, Washington, DC
Superior Court, Clerk, Washington, DC
Children's Law Center, Staff Attorney, Washington, DC
Philanthropy
Foundation for the Children of Iran, Co-Founder & Director, 1991-2014
Spouse
Crown Prince Reza Pahlavi (Born October 31, 1960)

Issue
Princess Noor Pahlavi (born April 3, 1992)
Princess Iman Pahlavi (born September 12, 1993)
Princess Farah Pahlavi (born January 17, 2004)
Father Abdollah Etemad-Amini
Mother Forough Etemad-Amini, nee Eftekhari
Born July 26, 1968
Iran, (Persia) Tehran
Photo Album
Princess Yasmine Pahlavi