His Imperial Majesty Reza Shah Pahlavi was born in Mazandaran Province in 1878 to Abbas Ali and his wife Noush Afarin.
In his lifetime Reza Shah was married four times, first to Maryam Khanum (d.1904) with whom he had Hamdam Saltaneh (1903-1992); second to Nimtaj who was titled Taj ol-Moluk (1896-1982) with whom he had Princess Shams (1917-96), Mohammad Reza Shah Pahlavi (1919-1980), Princess Ashraf (b.1919) and Prince Alireza (1922-54); third to Turan who was titled Qamar ol-Moluk (1904-95) with whom he had Prince Gholamreza (b.1923); and fourth to Esmat Dowlatshahi (1904-95) who was titled Esmat ol-Moluk with whom he had Prince Abdulreza (1924-2004), Prince Ahmadreza (1925-81), Prince Mahmudreza (1926-2001), Princess Fatimeh (1928-87) and Prince Hamidreza (1932-92).
At the age of 15, Reza Khan joined the Persian Cossack Brigade and through their strength of character, courage, and leadership abilities ascended to the rank of Brigadier General in 1918. In 1921 he led the coup that deposed the Qajar Shah's government and installed himself as minister of war (1921-23), during which time he defeated tribal rebellions, and then as prime minister (1923-25). Reza Khan aspired to be the Kemal Ataturk of Persia. He favored the establishment of a secular republican government that could set Persia down the road of modernity and development. The Shia clergy had other ideas, however, and opposed republicanism which they associated with socialism and anti-clericalism. In 1925 they favored the compromise by which the Qajar dynasty was ousted and replaced with the new Pahlavi dynasty led by Reza Khan who styled himself, Reza Shah Pahlavi.
Reza Shah formed a civilian-led administration that built the foundations of a modern nation-state. The government established a national army, universities and schools, a national bank, and bureaucracies to administer new policies and railroads, airstrips, and roads to bind the nation together. Persia was formally renamed "Iran" to make clear the break from the past. Reza Shah renegotiated Iran's oil pact with Great Britain to secure a more favorable financial settlement. He emancipated Iranian women and ordered all Iranians to wear Western dresses in public. When the clergy opposed these reforms the Shah sent in the army to make it clear that power now radiated from the center in Tehran and from the ulama in Qom and Mashhad.
For two decades Reza Shah successfully balanced the interests of foreign powers with an eye to Iran's oil and location bordering the Persian Gulf. But in August 1941 Great Britain and Soviet Russia invaded Iran, ostensibly to block Nazi Germany from seizing control of Iran's land and rail routes. Reza Shah abdicated in his son's favor on September 16, 1941, and ended his days in exile in South Africa.
House of Pahlavi
1st Spouse Maryam Khanum (died 1904)
Issue
:
Hamdam Saltaneh Pahlavi (1903–1992)
2nd Spouse Tadj ol-Molouk (1896–1982)
Issue:
Princess Shams Pahlavi  (1917–1996 at age 79)
Crown Prince Mohammad-Rezā Shāh Pahlavi (1919–1980 at age 61)
Princess Ashraf Pahlavi  (1919-2016 at age 97)
Prince Ali Reza Pahlavi (1922–1954 at age 32)
Grandchildren:
Princess Shahnaz Pahlavi Born 27 October 1940
Crown Prince Reza Pahlavi (born 31 October 1960)
Princess Farahnaz Pahlavi (born 12 March 1963)
Prince Ali-Reza Pahlavi (28 April 1966 – 4 January 2011)
Princess Leila Pahlavi (27 March 1970 – 10 June 2001)
Great grandchildren:
Princess Noor Pahlavi (April 3, 1992)
Princess Iman Pahlavi (September 12, 1993)
Princess Farah Pahlavi (January 17, 2004)
Princess Iryana Leila Pahlavi
3rd Spouse Turan (Qamar al Molk) Amir Soleimani (1904–1995)
Issue
:
Gholam Reza Pahlavi  (b. 1923)
4th Spouse Esmat Dowlatshahi (1904–1995)
Issue:
Abdul Reza Pahlavi  (1924–2004)
Ahmad Reza Pahlavi (1925–1981)
Mahmud Reza Pahlavi (1926–2001)
Fatimeh Pahlavi (1928–1987)
Hamid Reza Pahlavi (1932–1992)
Father, Abbas Ali Khan
Mother, Noush-Afarin Ayromlou
Born, March 15, 1878, Iran, (Persia) Alasht, Savad Kooh, Mazandaran
Died, on July 26, 1944 (aged 66) in Johannesburg, South Africa
Burial, Reza Shah's Mausoleum in Ray, Tehran, Iran
Reza Shah's Major Achievements and Services
The most significant achievement of Reza Shah was to rekindle Iran's glorious and proud pre-Islamic past.  Thanks to a renewed awareness of their past history, Iranians were able to transcend any sense of inferiority, take advantage of their potential and talents with a newly-found s self-confidence, and set out to pave the way for Iran's progress and development.  Reza Shah's other important services and achievements could be summarized as follows:
-Preservation of Iran's territorial integrity and unity.
-Annulment of the Capitulation Regime.
-Creation of a modern judiciary and ending the influence of the clerics over judicial and legal matters.
-Establishment of a secular system of education, building new schools, colleges for training teachers, and a modern university system.
-Modernization and reform of the bureaucracy.
-Laying the foundation for modern industries and workshops.
-Creation of a modern financial and tax order.
-Ordering the unveiling of women as the first step toward the realization of women's freedoms and rights, empowerment of girls to attend schools and universities, and their participation in social arenas.
-Providing funds to build the country's economic and social infrastructures, especially the national rail system.
-Providing scholarships for students to study in advanced countries to gain knowledge in various fields and serve their country.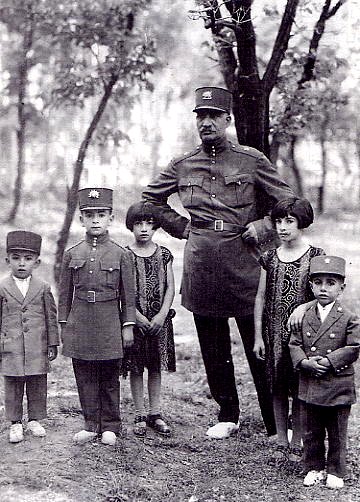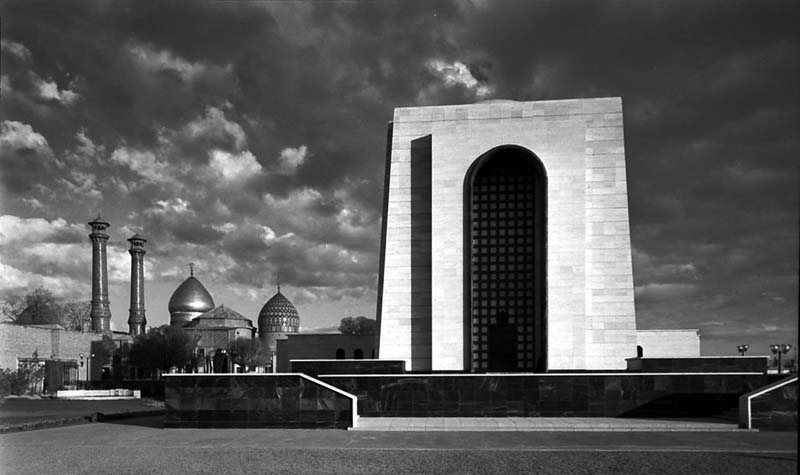 مستند سردار سپه / Sardar Sepah
Inauguration of national railways
Photo Album
Reza Shah Pahlavi